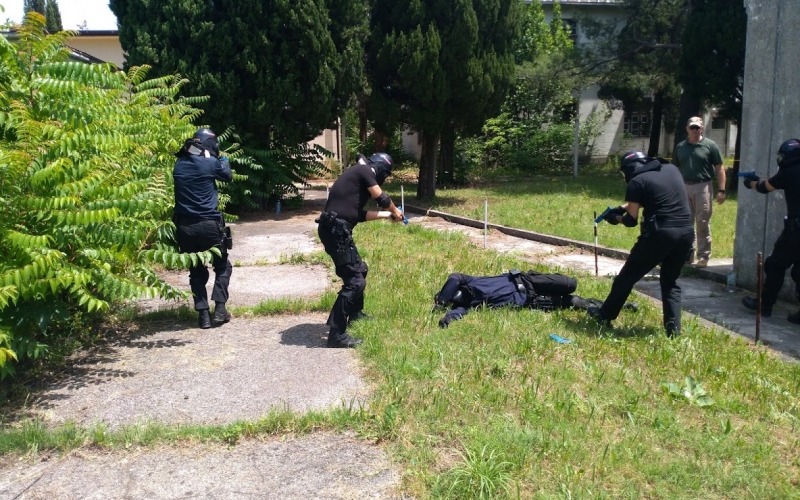 Kliknite za galeriju
Tactical training for Intervention and Support Unit of Directorate for Coordination of Police Bodies
14/06/2019
The Agency for Education and Professional Training was the organizer of a tactical training course for 17 police officers of the Intervention and Support Unit of the Directorate for Coordination of Police Bodies of BiH  that took place on June 10 – 14, 2019.
The training was designed so as to help the trainees to improve the skills necessary to perform professionally, legally and safely the tactical tasks and methods of response to active attacks, methods to access and assault the vehicle, methods of dynamic assault, searches,
The Agency's partner in preparing and conducting this training was USDOJ/ ICITAP – The International Criminal Investigative Training Assistance Program of the United States Ministry of Justice. The instructors of the Special Police Unit of Houston (Texas) gave a special contribution to this training.
The next training is planned to take place on June 17 – 21, 2019.